Naturally Eliminate Neck Pain without (expensive) Chiropractors
Not you in neck pain from sitting for hours on end... I bet relieving all that built-up tension in your neck feels like a dream. This is it.
Working from home gets boring, but this burst of energy is all you need to rejuvenate and get back to doing what you love.
From Stiff & Stressed to Cracked & Relaxed
The Neck Cloud 2.0 includes many benefits you can't find anywhere else. Draining away that tension in your neck is just one of many things you'll find useful.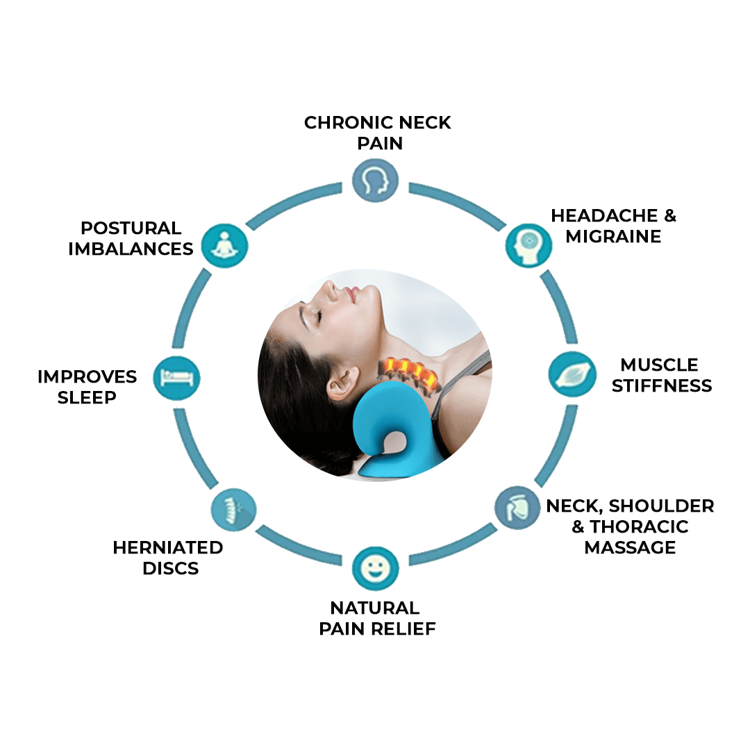 In The Spine We Trust
Thousands of customers trust The Neck Cloud to keep them at peace. Spine issues are some of the most common with age. Slow this process as long as possible and experience a long life worth living.